The Gallery Club is a non-profit foundation for photography, organized around exhibitions, curated dinners and events. Every edition of The Gallery Club explores the work of a wide range of Dutch and international photographers through a different theme.
The program of The Gallery Club is funded through art sales, curated dinners, private and corporate event organization, donations and grants. All the activities organized by The Gallery Club benefit the photographers and the foundation.
---
CURRENT EXHIBITIONS
Until 31 January 2020:
The Gallery Club presents The Passing of Time – Part II
Photography by Amanda Bradley, Maritza Caneca, Stephan Göttlicher and Luis Lazo
Bakehouse Art Complex, 561 NW 32nd Str, Miami, FL 33127
For more information click here
---
UPCOMING EXHIBITION
6 – 8 March 2020
The Gallery Club presents undercurrent
Photography by Roosmarijn Pallandt and Iwan Baan
@ Binnenkant 17, Amsterdam
---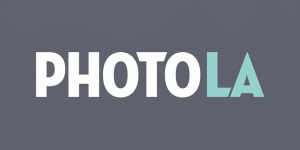 PHOTO LA
January 30 – February 2, 2020
Barker Hangar, Santa Monica, CA
The Gallery Club presents The American Landscape
Photography by Iwan Baan, Charlotte Dumas, Marie-José Jongerius, Sem Langendijk and Bert Teunissen
Opening hours:
Thursday, 30 January 2020: 5pm – 9pm (VIP opening => invitation only)
Friday, 31 January 2020: 11am – 8pm
Saturday, 1 February 2020: 11am – 8pm
Sunday, 2 February 2020: 11am – 5pm
Please click here for more information about Photo LA and ticket sales.
---
Please check our Facebook or Instagram for news and updates about The Gallery Club.