Welcome to the online gallery of The Gallery Club. Please click here to go to the special website.
In our online gallery you can find a selection of works by Dutch and international photographers represented during the exhibitions of The Gallery Club.
The photos vary in price and size. If a photo of your interest doesn't have the preferred measurements, please contact us for an offer that suits your wishes.
There's a shipping fee for orders outside The Netherlands.
Happy shopping! Click here.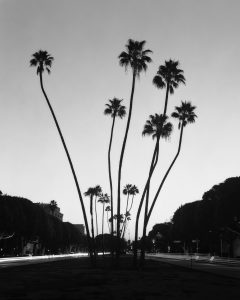 Photo by Marie-José Jongerius
Burton Way, Beverly Hills, 2015
From the series Los Angeles Palms