The online shop of The Gallery Club is a unique place to buy prints in special editions.
The work varies from attractively priced editions by Dutch and international photographers, both young talents and more established photographers. An important aspect of our online shop is that the proceedings go towards the photographers and projects of The Gallery Club.
Our online shop is for everyone, from the experienced photography collector to photography enthusiasts willing to support The Gallery Club.
Want to see what we offer? Please click on the photographer's name, which directs you to our online shop.
Prices are excluding shipping and framing, unless stated otherwise.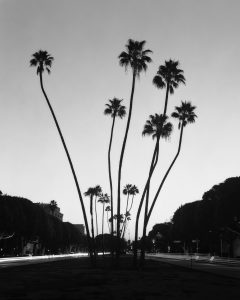 Photo by Marie-José Jongerius
Burton Way, Beverly Hills, 2015
From the series Los Angeles Palms